(Aug, 2020) Newsletter
04-08-2020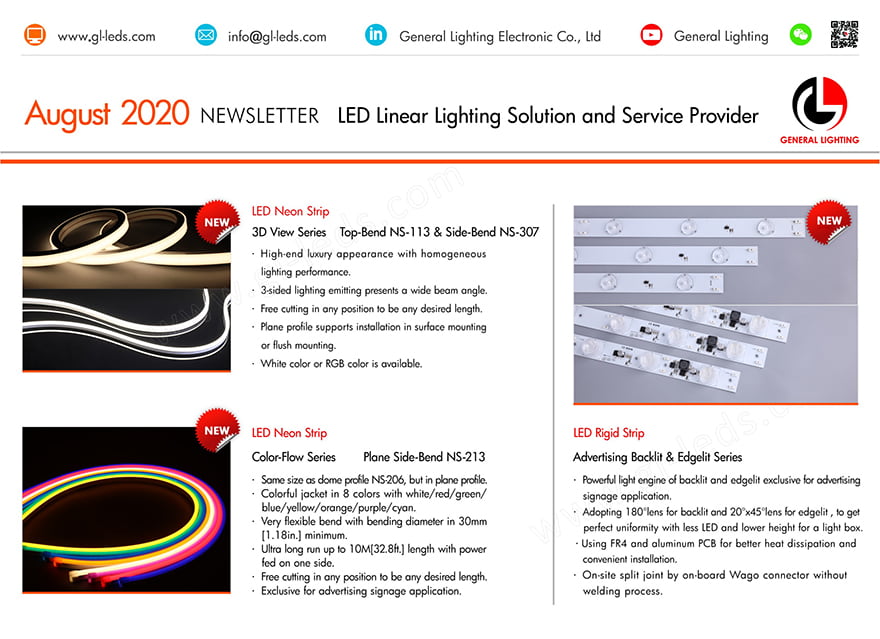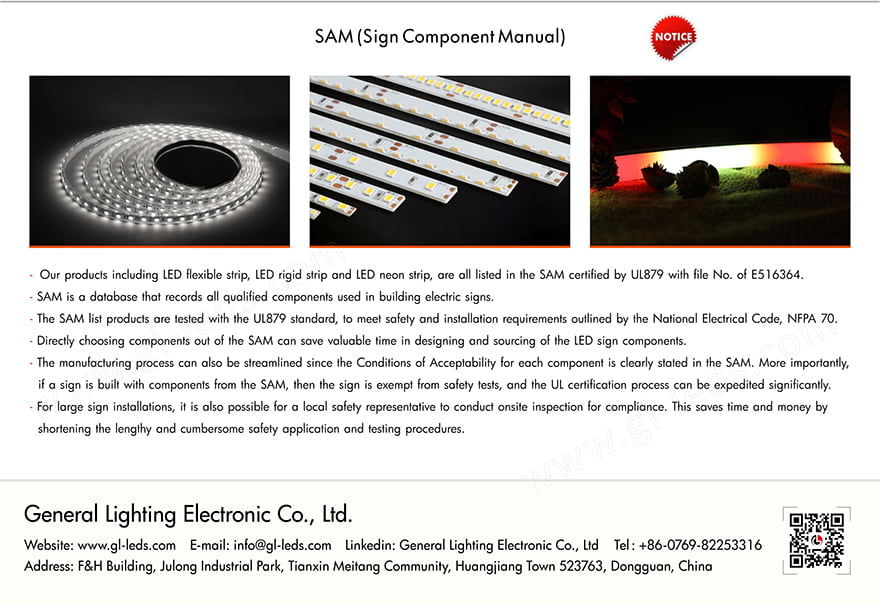 SAM (Sign Component Manual)
- Our products including LED flexible strip, LED rigid strip and LED neon strip, are all listed in the SAM certified by UL879 with file No. of E516364.

- SAM is a database that records all qualified components used in building electric signs.
- The SAM list products are tested with the UL879 standard, to meet safety and installation requirements outlined by the National Electrical Code, NFPA 70.
- Directly choosing components out of the SAM can save valuable time in designing and sourcing of the LED sign components.
- The manufacturing process can also be streamlined since the Conditions of Acceptability for each component is clearly stated in the SAM. More importantly,
if a sign is built with components from the SAM, then the sign is exempt from safety tests, and the UL certification process can be expedited significantly.
- For large sign installations, it is also possible for a local safety representative to conduct onsite inspection for compliance. This saves time and money by
shortening the lengthy and cumbersome safety application and testing procedures.